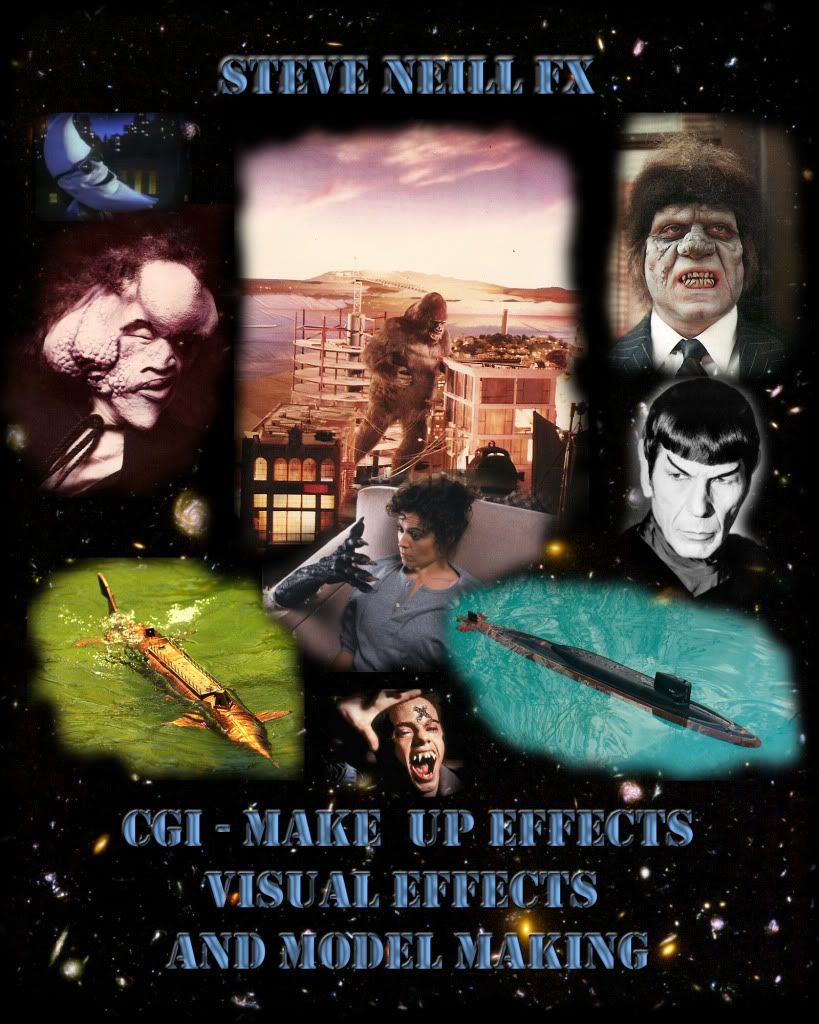 We can build you your dream model or prop.
Contact us for pricing.
Visit my Blog for daily updates on my current work:
http://steveneill.wordpress.com/
Help us keep the SneillFx building videos and our shop going during these hard economic times by either contracting us for building services or donating. Thank you.
Please help support for sneillfx and Steve Neill's garage to keep this show on the air. All moneys received will be used to support the endeavors of Steve Neill's garage. Thank you.
Steve and Rosie

Number of Pirates that visited this page 110080